License
How to install/upgrade?
Compatible XenForo version

2.1
2.2
Tested on styles

Default
Extra

For more than 1 forum installation please consider a donation on our site.
Visible branding

No
If you got our add-ons on websites other than customizexf.com or xenforo.com, then you got them on pirated sites.

If so, we suggest you remove the add-on from the server and download it from the original site.

Please, support the developers and fight piracy!
Description:
Easily create a widget homepage like a portal page. Add any widget to any widget homepage position. Use your imagination and create a homepage to suit your needs.
The custom header is ideal for the landing page. Add a background image, optional widget only for guests or for all users.
For the setup guide please check the Q&A tab.
Features:
adds a dedicated page for your homepage (or some other page)
many widget positions (see also map below):

sidenav (left side)
sidebar (right side)
container top
column top left
column top right
container middle
column bottom left
column bottom right
container bottom
header
top
bottom

option to show homepage custom header (see screenshots below)
option to add a custom logo to the homepage
option to add a widget to header
option to show the custom header on mobile
option to set custom logo image alt attribute
option to set custom logo tooltip
option to show action buttons on homepage (Forum list, New posts, Post thread)
many options in style properties to edit the homepage header and logo
set user group permissions to view the page
public navigation tab is automatically created (by default it is an icon, but you can easily change it)
option to set a custom homepage title
option to hide the page title
option to add homepage description
Bonus:
Premium DIY (for customers only):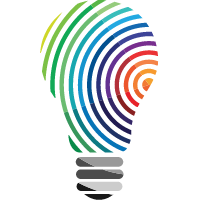 As requested, I'm adding this customization here. First, this will be the result: To achieve that, create an HTML widget and set the widget key for it. For Display positions set: In Display condition field add: $xf.visitor.user_id...
www.customizexf.com
Screens:

< widget homepage map - help with the map to add the widgets to right positions >
*note: position header is hidden on smaller screens
When you create a widget (or use the existing one), check the map above to select the right positions for a widget.
You can add more widgets to the same position. It works with the XenForo widget system so it should be familiar.
NOTE:
you don't have to use all positions. For instance, if you don't choose sidenav and sidebar you can use only the container and column positions. Or any other combination.
This is how it will
look on the mobile
:
Note that
sidenav position on mobile
will show like this (after you tap the Navigation button - look in the above screen):
< another simple demo with widgets >
< custom homepage header examples >
Don't forget to set the
view permissions
first:
Public navigation
- you can add sub-navigation items:
Change the
index page route
to
cxf-homepage/
and your landing page will be your widget homepage:
Related resources

This is a cXF Pack B Membership Add-on. Upgrade your account to cXF Pack B Membership for: 1-year access to all cXF Pack B Membership Add-ons for XenForo 2 1-year access to all cXF Premium Customizations for XenForo 2 If you got our...

www.customizexf.com

This is a cXF Pack B Membership Add-on. Upgrade your account to cXF Pack B Membership for: 1-year access to all cXF Pack B Membership Add-ons for XenForo 2 1-year access to all cXF Premium Customizations for XenForo 2 If you got our...

www.customizexf.com